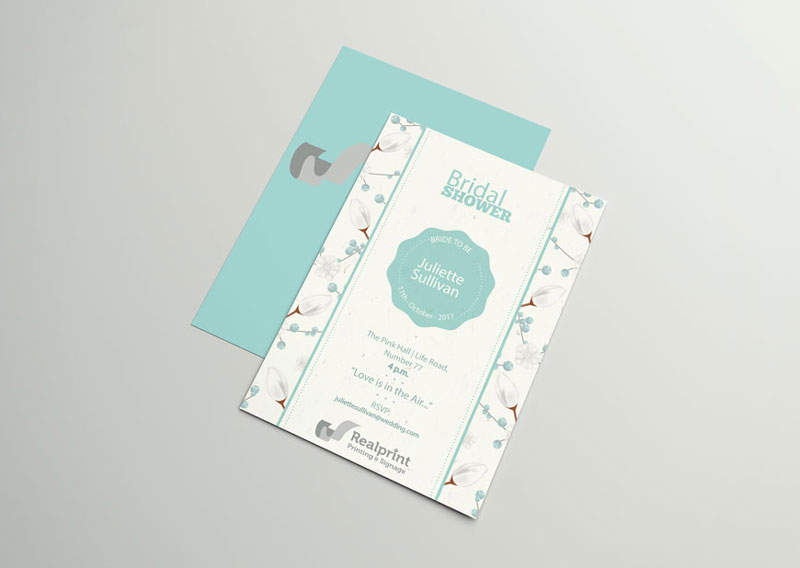 Wedding Stationery
Realprint, your printers of choice for printing and design of wedding invitations in Ennis.
The team at Realprint will design and print your wedding invitations to your individual requirements.
We have a selection of wedding invitation card designs in stock ready for printing. Or if you have your own design in mind, we will work with you to bring your wedding invitation to a reality within your requirements and budget. We will also design and print matching Thank You Cards, Mass Booklets, etc if required.
Our full wedding stationery printing range includes:
Main Wedding Invitations,
Evening Invitations, RSVP Cards,
Accomodation Listings,
Maps / Direction Cards,
Thank You Cards,
Mass Booklet Covers,
Menus.
Make your wedding day really special with printing and design of your wedding invitations and cards by our team at Realprint Printers Ennis.